Summer Special Episode – Is Paris Burning?
Vogue or voguing is not just a particular style of dancing like LA new style (hip hop) or 'girly' hip hop. It is, first and foremost, a cultural and artistic movement based around fashion and dance, a phenomenon which came into being over half a century ago in Latino and Afro-American circles. For initiated converts and practitioners of this activity, it is a philosophy of life, almost a religion, even though it is carried out 'underground' in the LGBT world of the night.
It's a world in which certain social outcasts receive acclaim, in which anonymous people become celebrities, and in which everybody is in search of their fifteen minutes of fame, of glory and recognition; there is even a kind of internal hierarchy within this world. Voguing is, in a sense, a way of seeing the world through more appealing, saccharine, "rose-tinted" glasses.
Groups of vogue dancers centre around families known as "Houses", in which each of the members specialize in various categories of dance. Behind these displays of easy togetherness, there lie hidden stories of great personal hardship. These Houses are, for some, a means of rebuilding for themselves the family they have lost (in the case of certain young gay people who have found themselves penniless and empty-handed on the streets and disowned by their family, perhaps because of their having come out as gay or, sometimes, because of the discovery of a HIV infection). For others, this movement is a means of creating for themselves the family which they have not been lucky enough to have up to now (in the case of orphans, or youngsters who have failed within the education system and have become involved in drugs and/or prostitution). Do those stories not ring any bells with you, those fates, you, the loyal readers of Sugar Stories?
It is in order to flee from this tragic dimension to their existence that, after sundown, the Houses display and unfurl their complete panoply of sparkling colours and glittering, shiny outfits in order to confront each other within that arena we call ballroom. The talents of fashion designers have been called into play, in order to create outfits which are each more glamorous than the next. There is no place here for anything commonplace or mundane! No shade! Which means you shouldn't be offended if you hear the words "pussy cunt" or if some stranger affectionately addresses you as "Bitch". Indeed, everything in this world is a homage to femininity and, moreover, that is why in vogue femme, people's bearing, body language and gestures are exaggerated to such an extent; here, it's the paradise of "precious queens".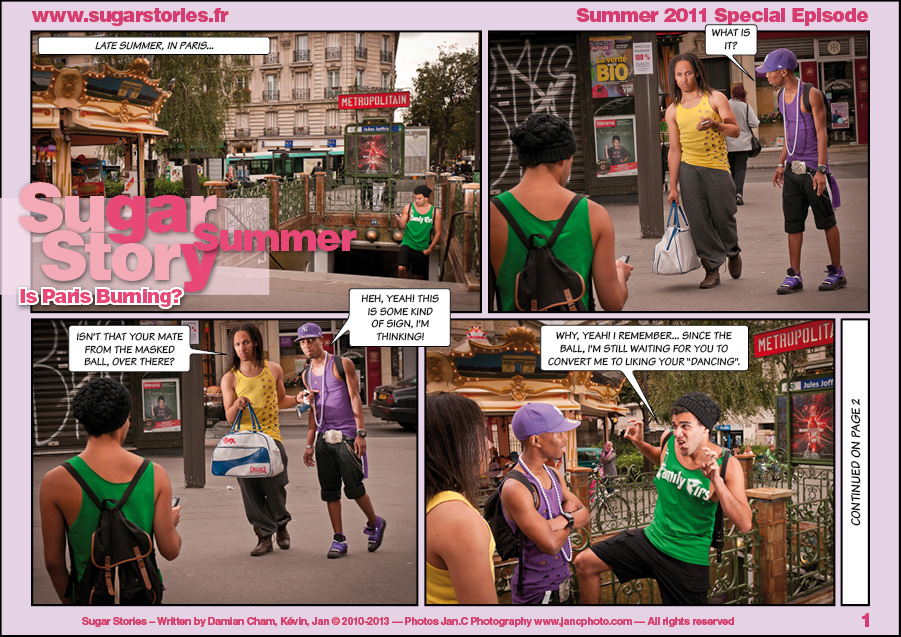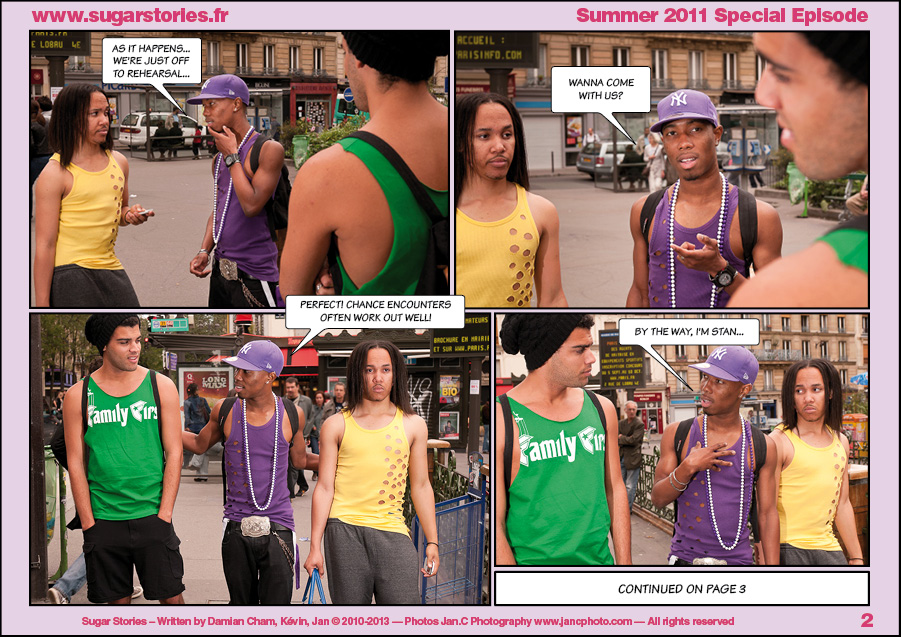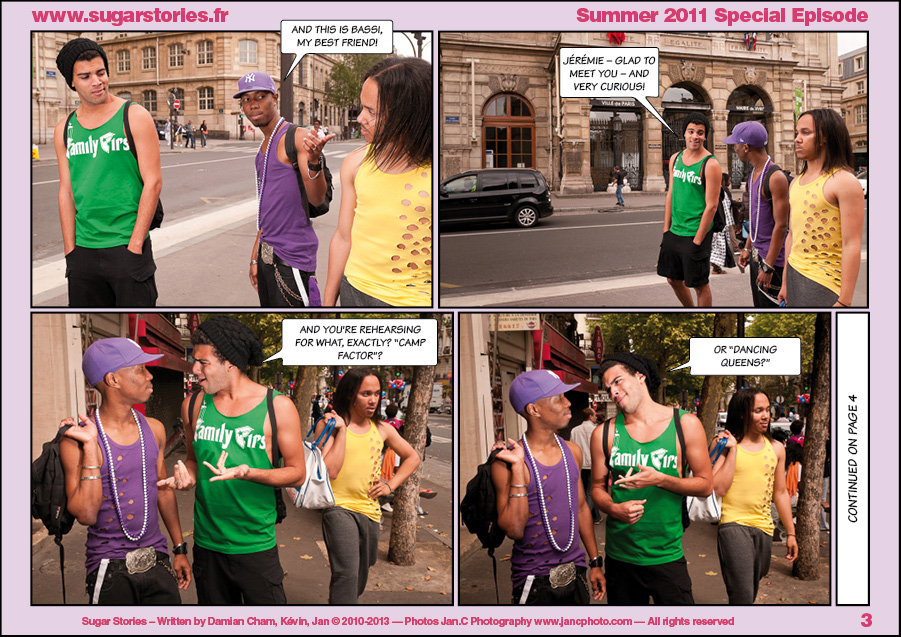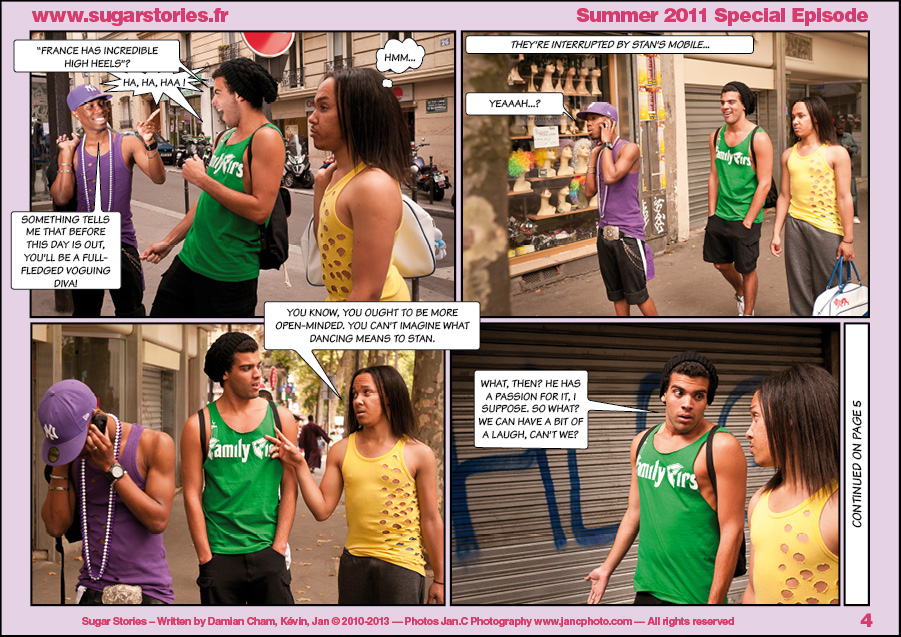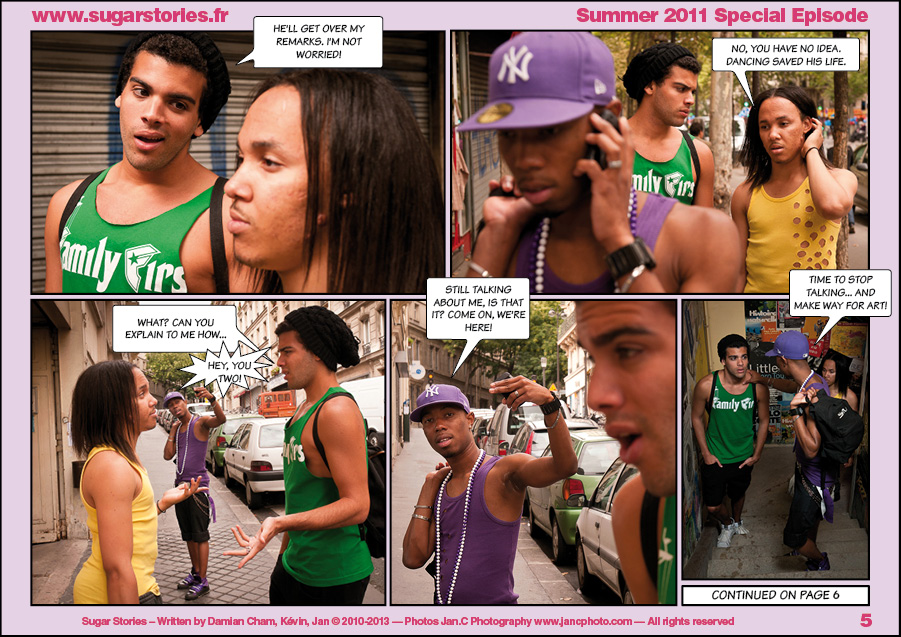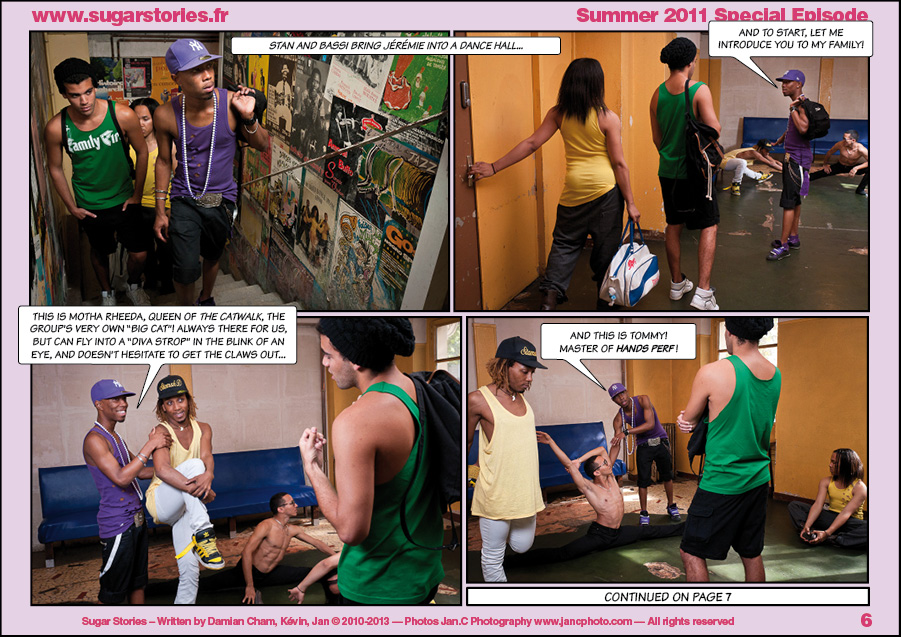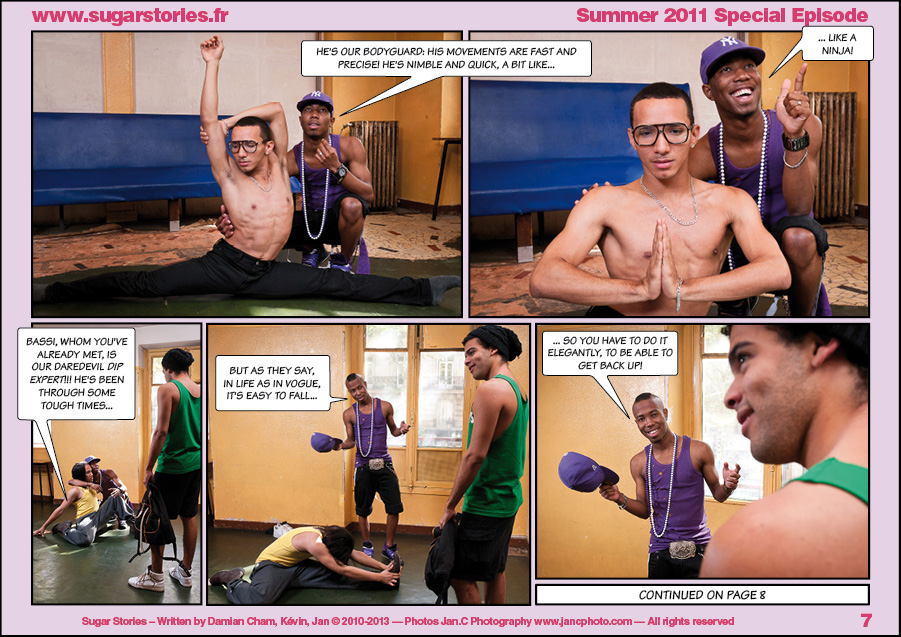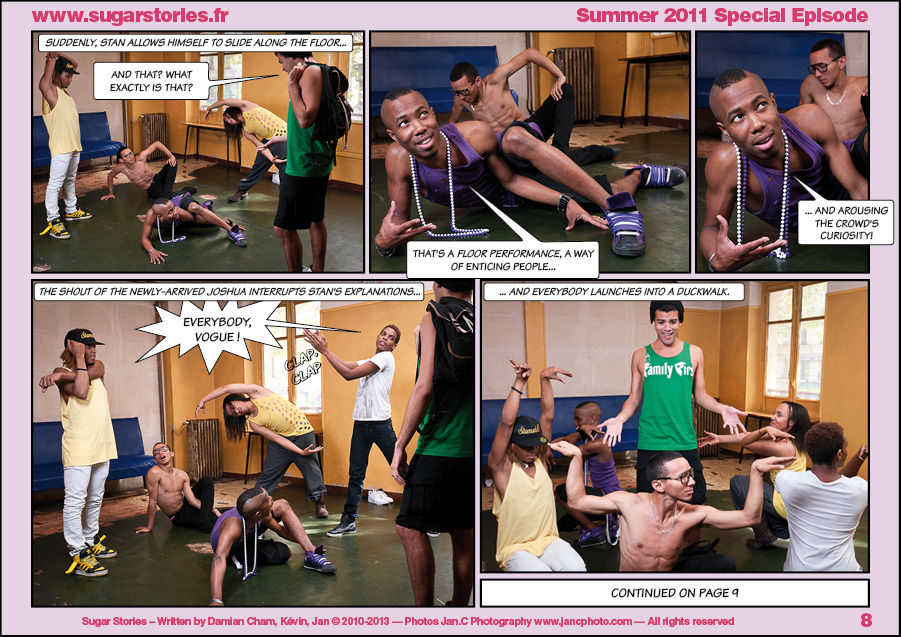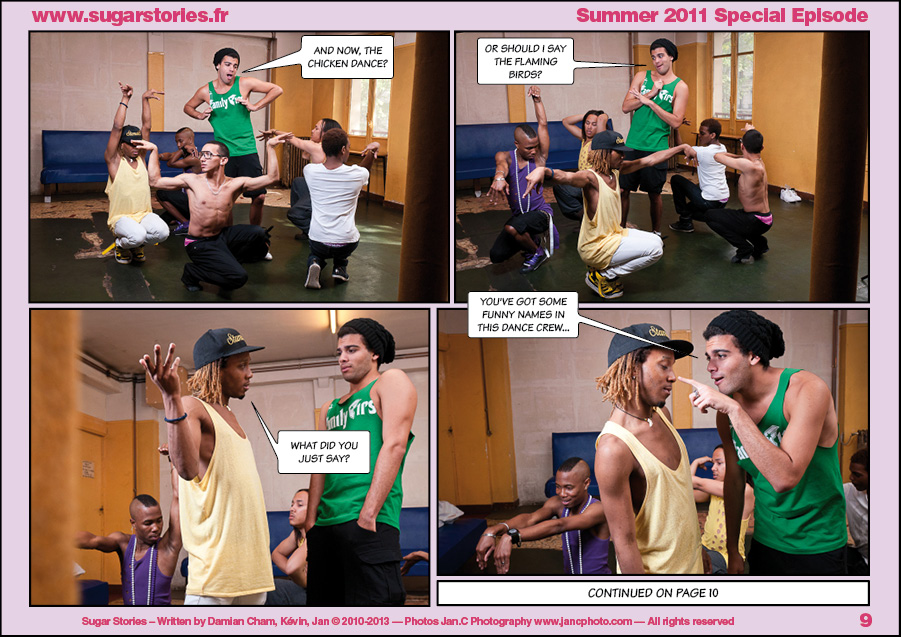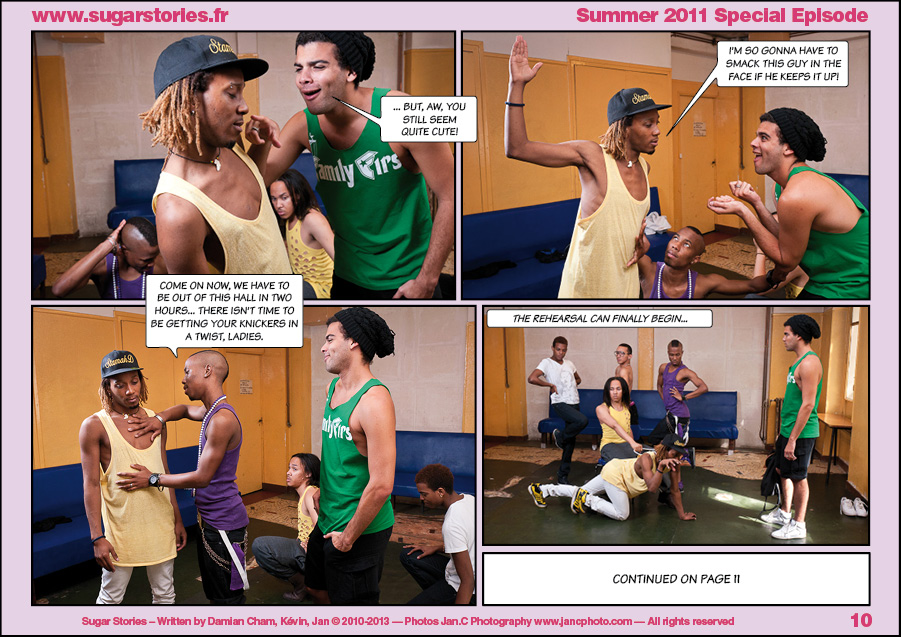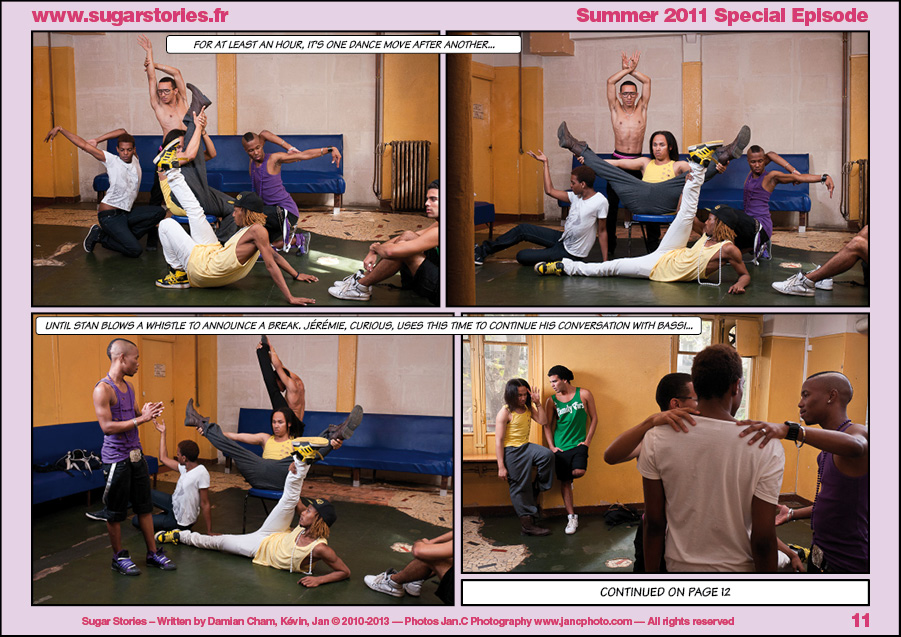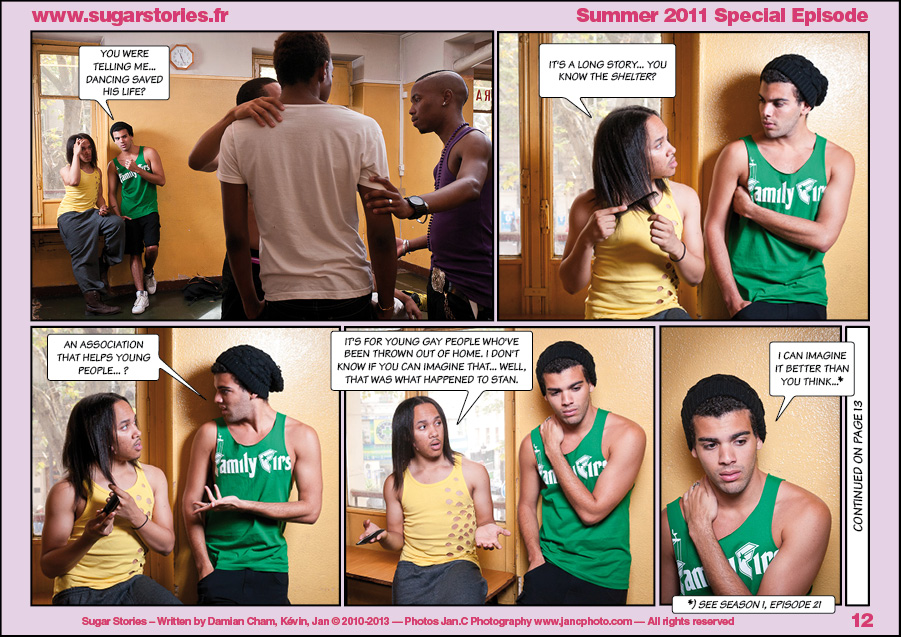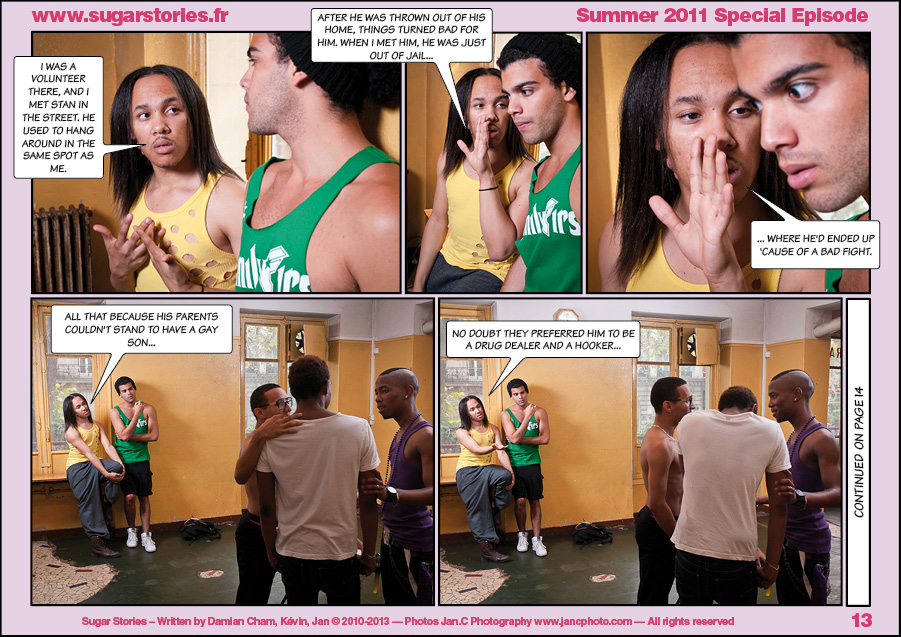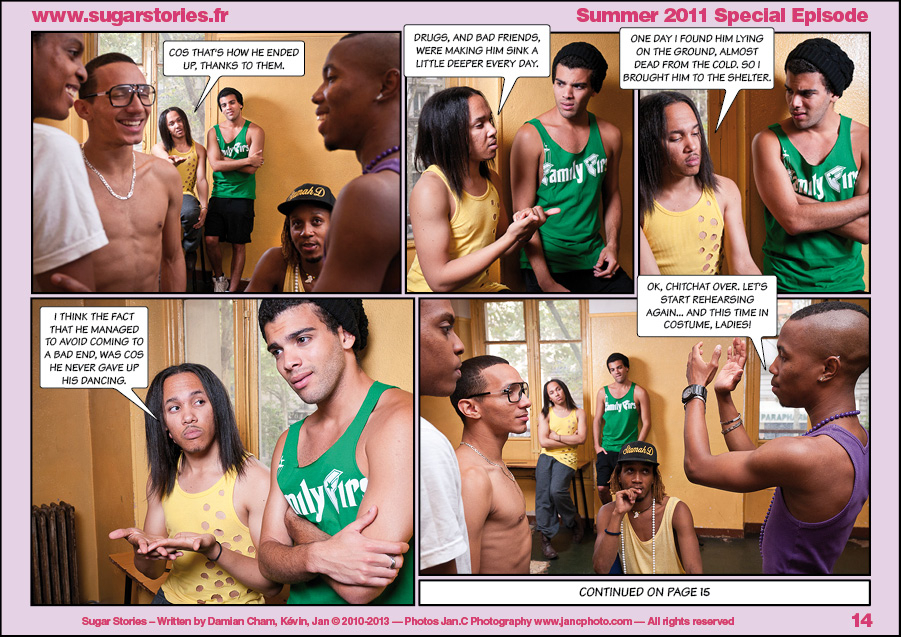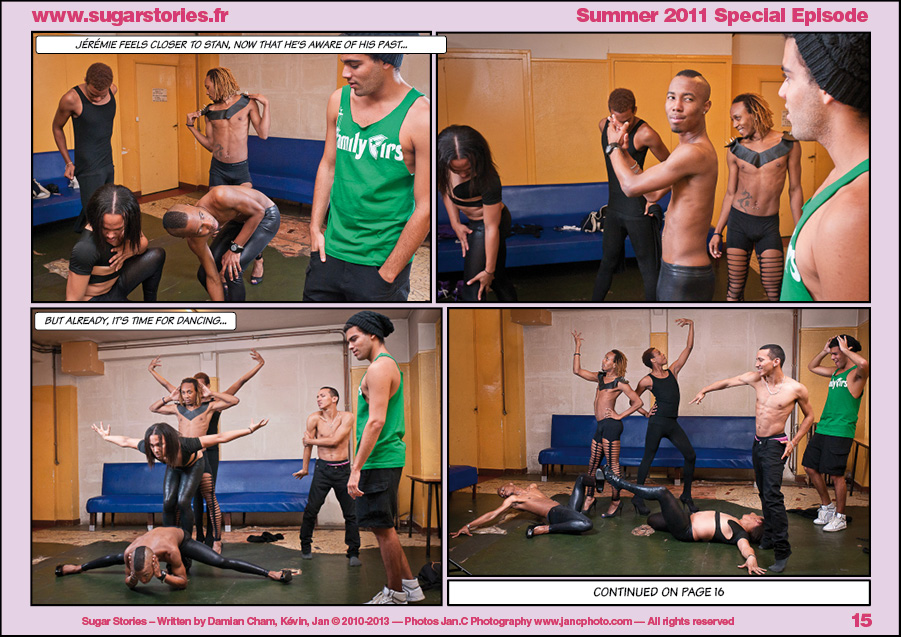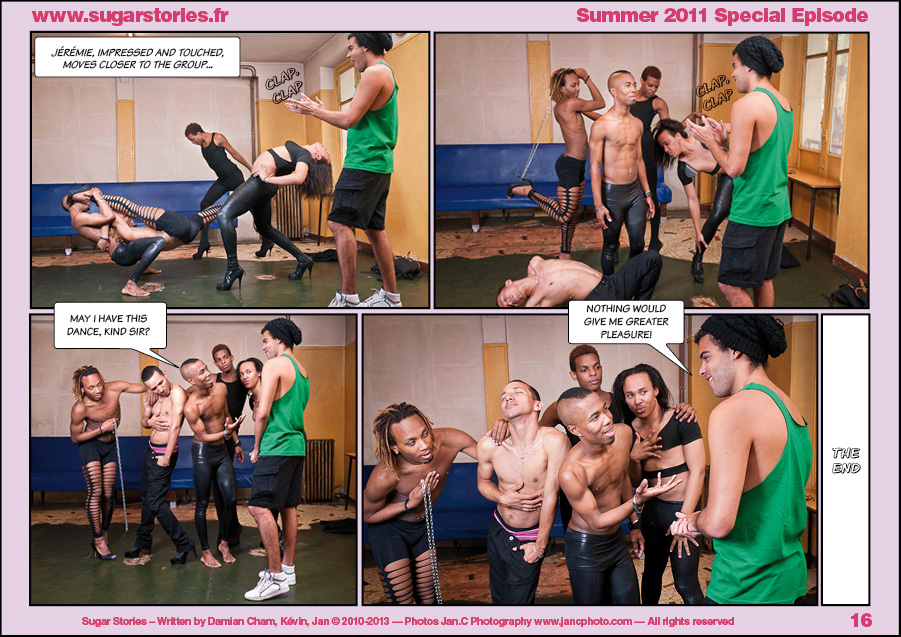 Translation courtesy of Kieran Matthew O'Driscoll.