Episode 7 – African Storm (Part One)
Previously on Sugar Stories: Henri meets up again with Tigah, his American friend from the first season. It becomes clear that Tigah has never been made aware of the harm he had caused within the group. Eric and Steph have a drink together: Eric tells his friend that he has been working as a gay male escort for a short time. Steph is shocked and berates Eric, who seems to regret speaking to him about this matter.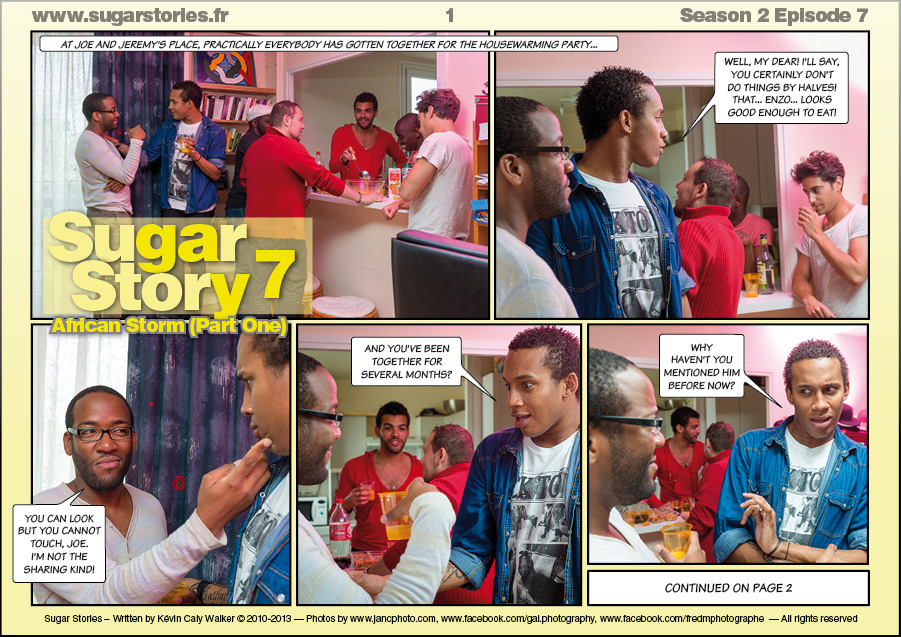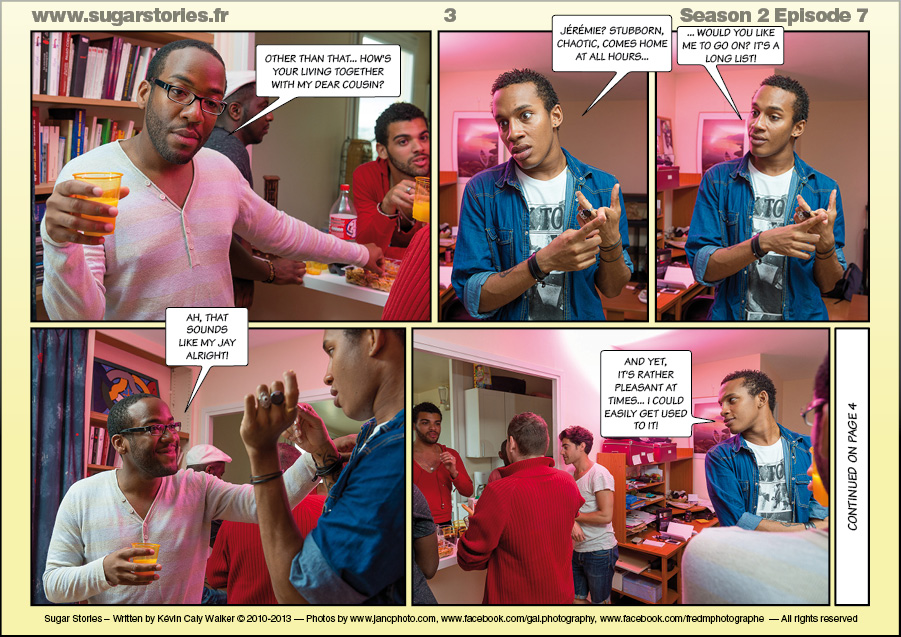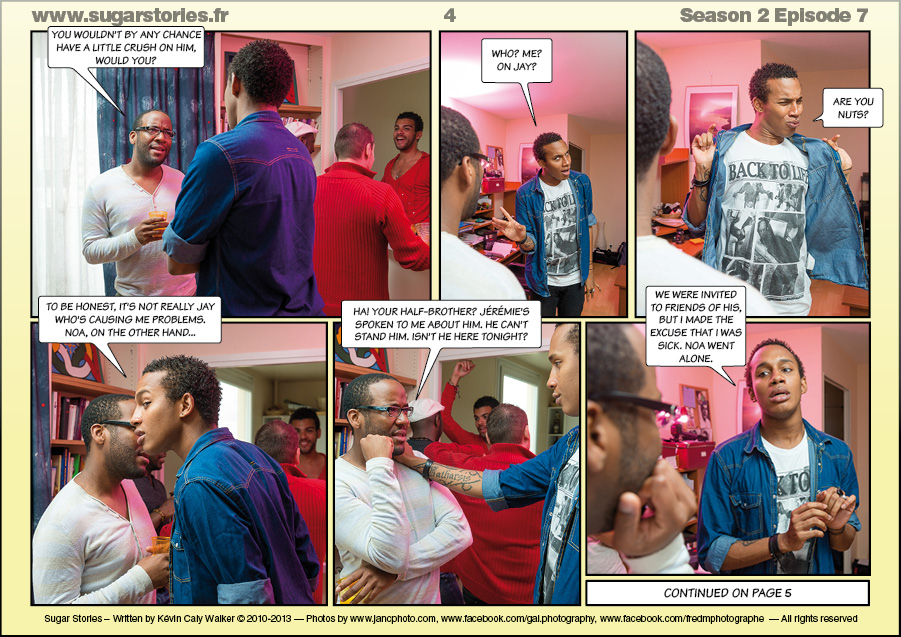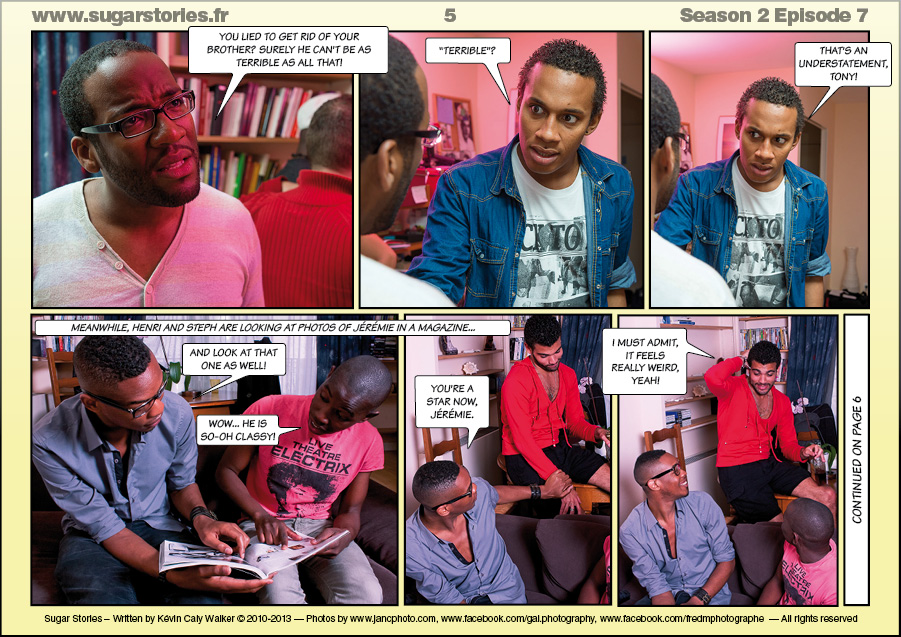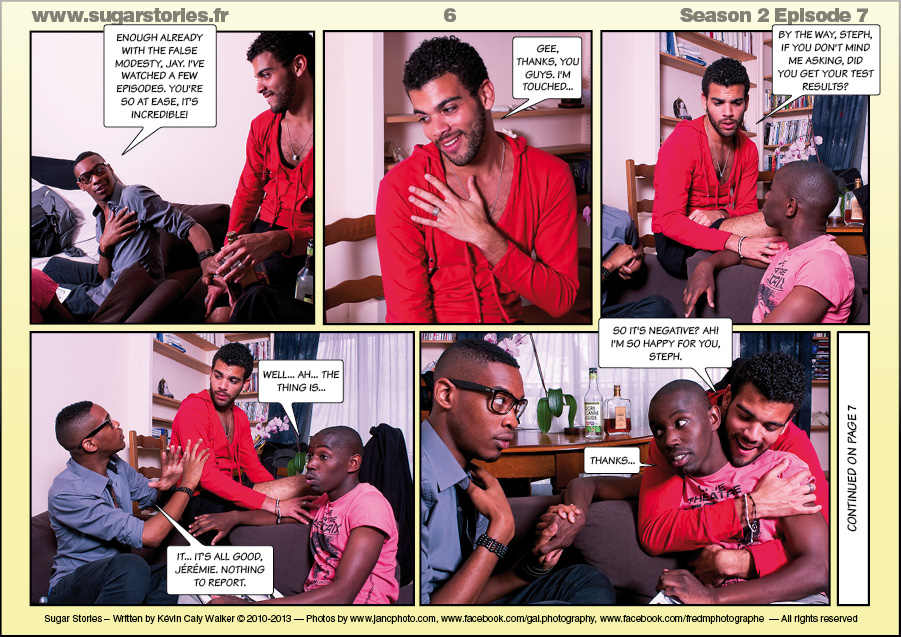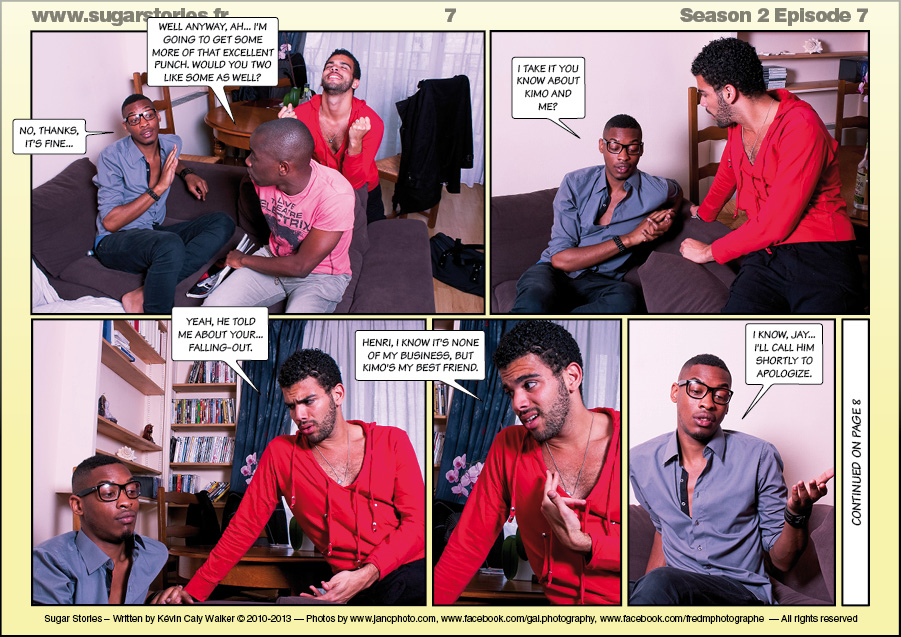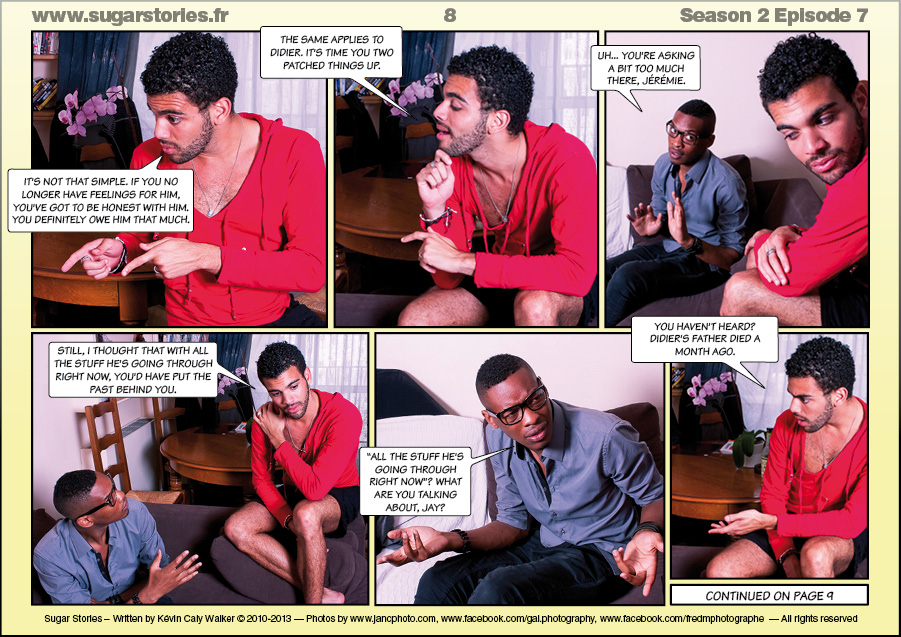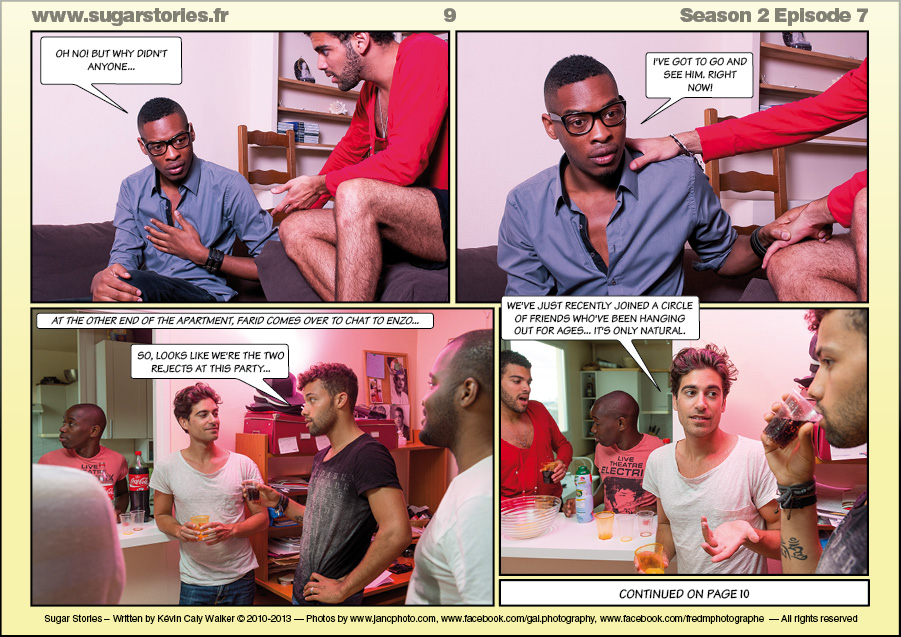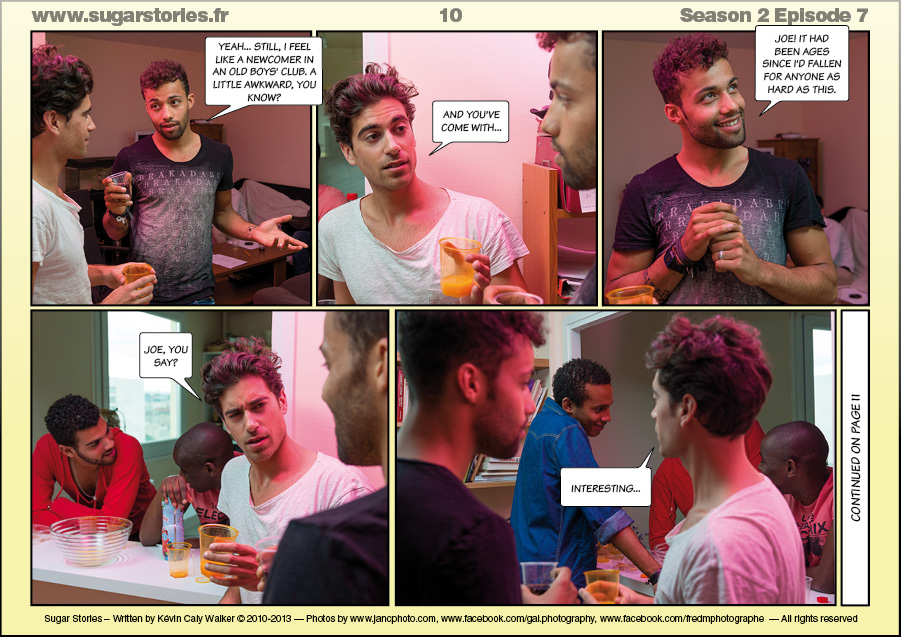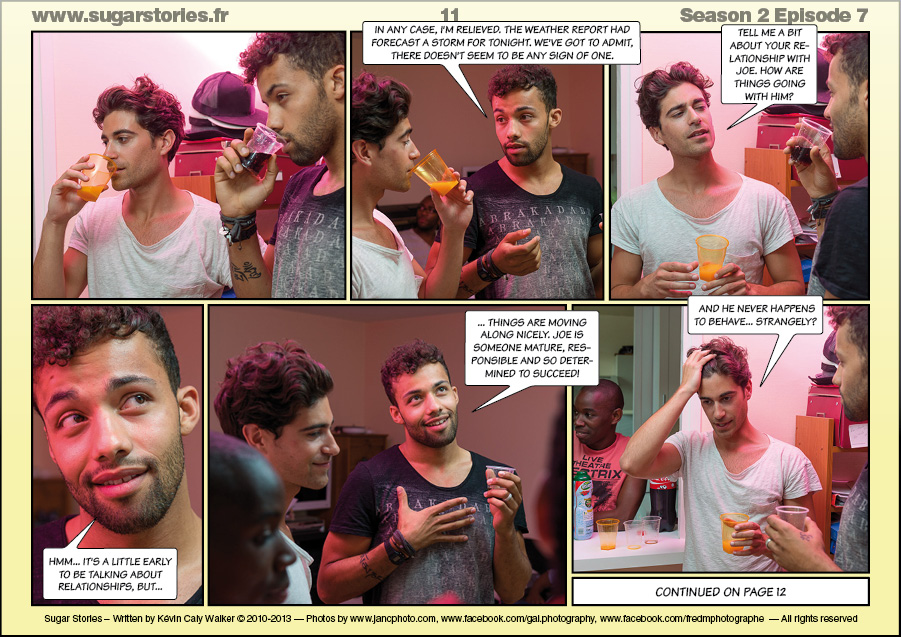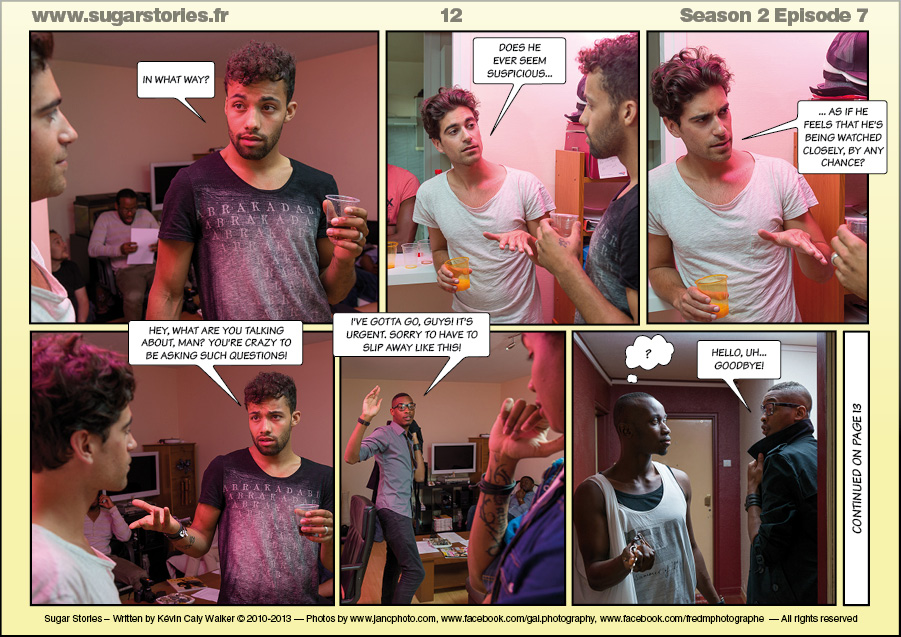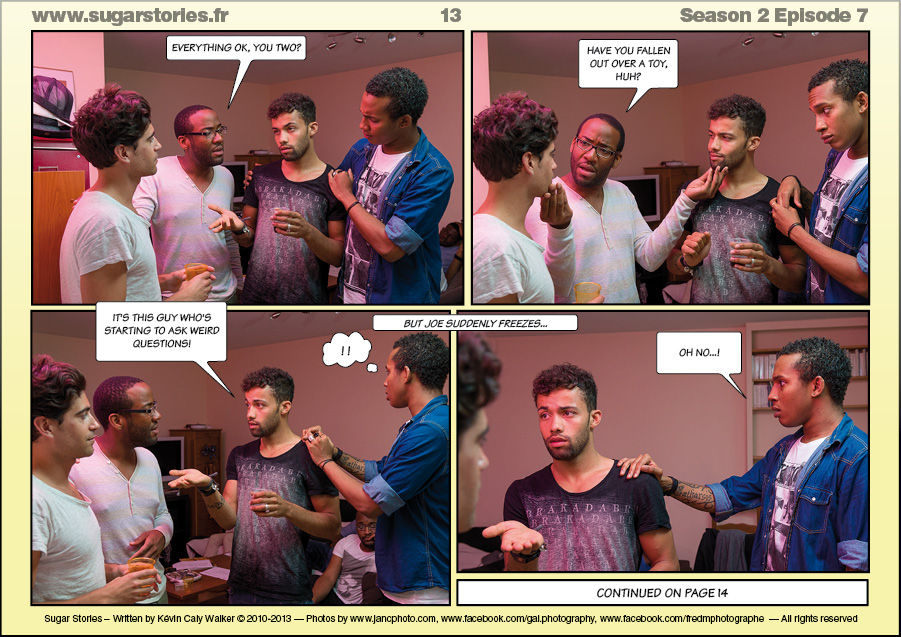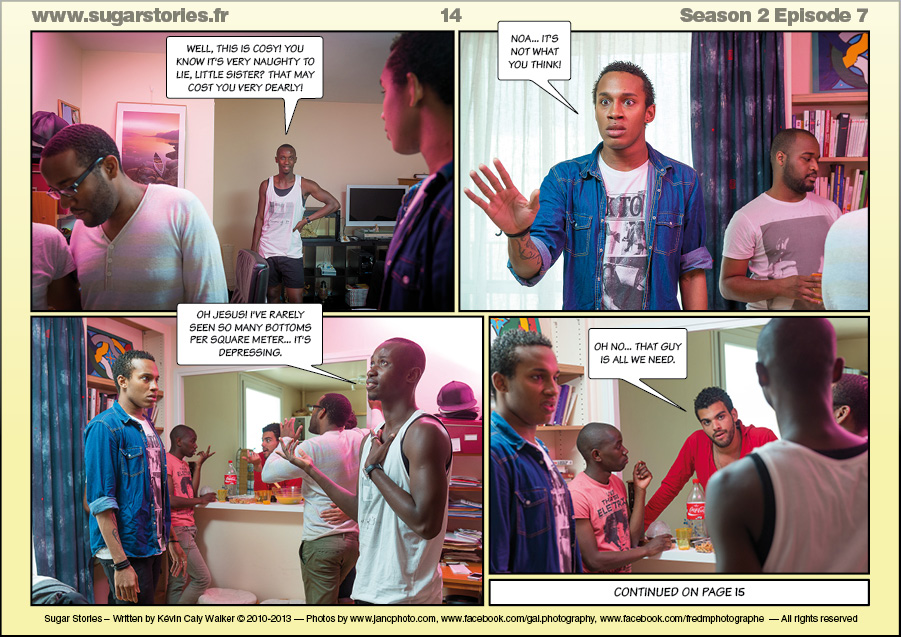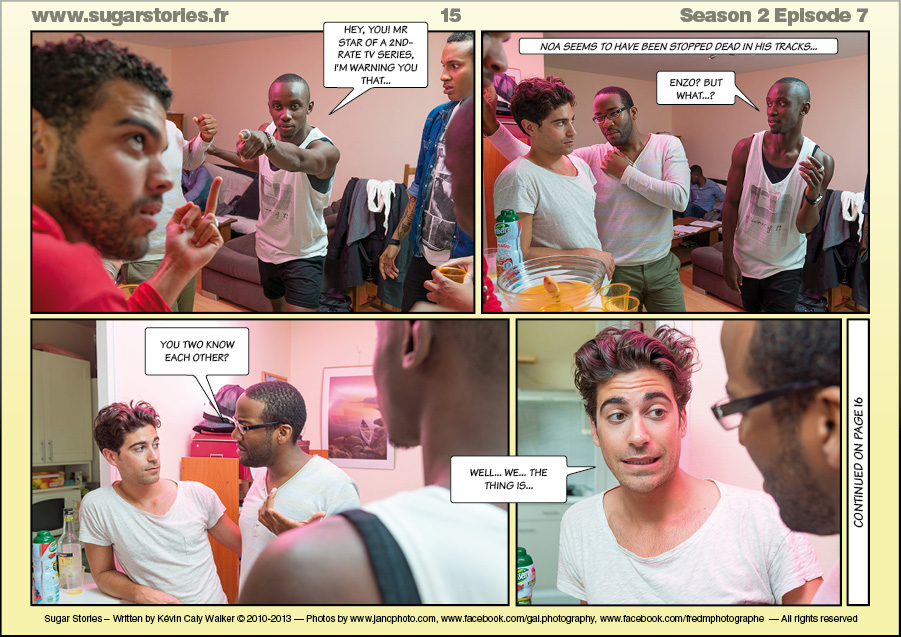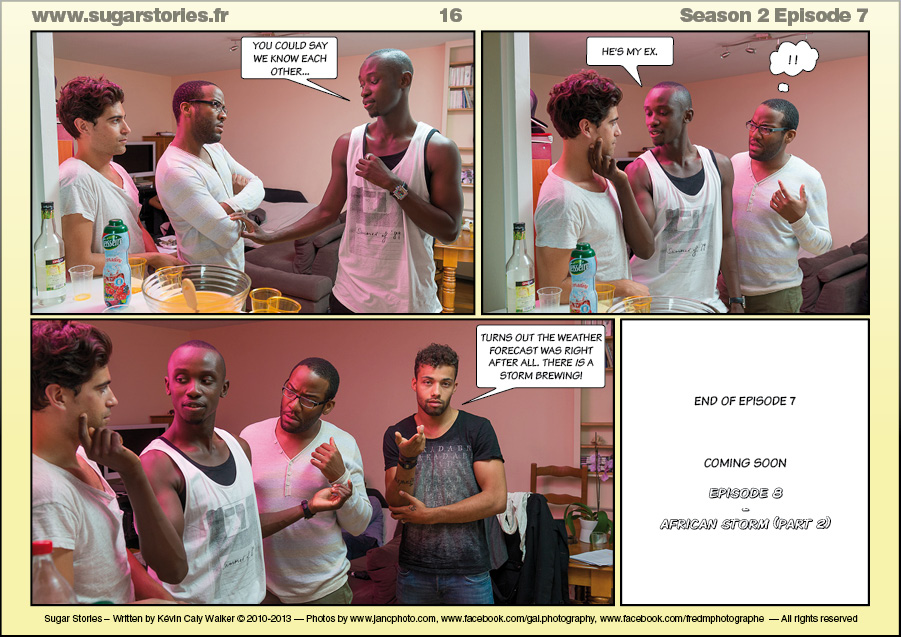 Translation courtesy of Kieran Matthew O'Driscoll.